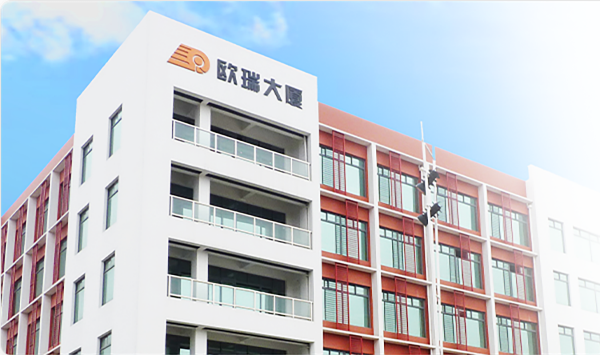 Headquartered in Suzhou, founded in 2006, ORI started with original animation production and keeps developing international film & TV collaboration. ORI has become a leading player among domestic film & TV cultural enterprises.
ORI aims to establish an international cultural group that integrates contents of creation, production, distribution, education, merchandising, and global industrial cooperation.
International Creative Perspective

ORI is committed to developing film & TV projects with an international perspective, and exploiting multicultural creation, aiming to make excellent works that appeal to the world.

Professional and Rigorous Marketing Strategy

ORI has been known for its pragmatic behaviour, professional market approach, and rigorous development thinking since involving in this industry. Using the spirit of an industrialist to cultivate the cultural industry, embodies the conscientious and responsible attitude of ORI.

High Standard Production Team

After more than a decade of journey, ORI has many experienced production teams in different aspects, including live-action, CGI animation, hand-drawn animation etc. Adhering to high-tech standards and high artistic pursuit are ORI's consistent requirements for production teams.

Concept of Cross-industry Integration Development

ORI is committed to integrating and developing with other industries to achieve the high value-added and spiritual influence of film & TV projects. At present, the cooperation between ORI and other industries like R&D, tourism, and education has been launched, and the scope of which in the future will continue to expand.

Open and Win-win International Cooperation

ORI's global cooperation covers more than 100 countries. Upholding the open, friendly and cooperative attitude as well as a win-win collaboration principle, ORI has more than 700 cooperation partners in the world and has set up an excellent image of Chinese enterprises in the world.

Enterprise Blueprint

Facing the future, ORI adheres to be the producer of high-quality cultural content, the operator of cultural channels, the promoter of highlevel international cultural tourism and art education, and the developer of international cultural and creative products. We are committed to building a bridge for cooperation and exchange between China and foreign countries.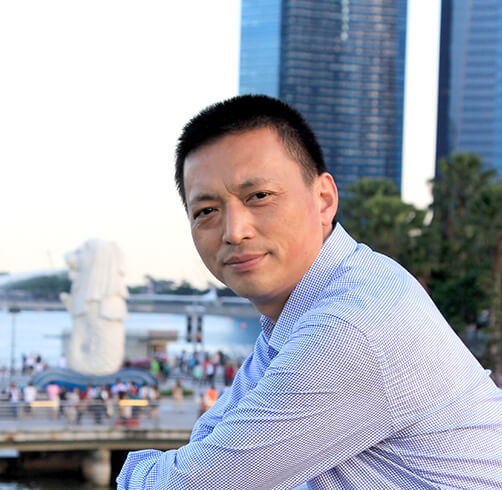 Mr. Qian Feng
Cultural Investor
Mr. Qian Feng, born in Suzhou, the founder of ORI Group, is an experienced investor in cultural industries. Starting from 2006, ORI has covered a variety of business areas such as animation creativity and production, film & television investment and distribution, digital cultural art education, international cultural exchange and trading, international cultural and creative products R & D and brand cooperation, and international cultural and tourism industry development etc.
The Creativity Philosophy of "Going Global"
"Tell Chinese stories that the world can understand and deliver global tales that inspire China" is the creativity philosophy that Mr. Qian sets for ORI's creative team. Mr. Qian believes that making Chinese excellent works loved and respected by the world is the best demonstration of our cultural confidence.
The Working Philosophy of "Being an Industrialist"
According to Qian, perseverance, diligence, and sustainability will be vital ingredients for the future prosperity of the Chinese cultural and film industries. By keeping guard against arrogance and impetuosity, ORI sets a benchmark for the creation and operation of cultural works.
The Cooperation Philosophy of "Treating People with Sincerity"
ORI has been established for more than 12 years and has received unanimous praise from our partners spreading across five continents, which is the best interpretation of Mr. Qian's philosophy of "Treating People with Sincerity". "To achieve cooperation, we must go all out" is Mr. Qian's tag, which is also demonstrated in each cooperation.
QUALIFICATIONS AND HONORS
National Animation Enterprise

National Culture Export Key Enterprise

Jiangsu Provincial Key Cultural and Scientific Enterprises

Province Copyright Demonstration Enterprise

Province Private Scientific and Technological Enterprise

Provincial Teenager Science Popularization Education Demonstration Base

Suzhou Cultural Industry Demonstration Base

Suzhou Key Cultural Enterprise

Suzhou Service Industry Model Enterprise

Suzhou Outstanding New Form of Industry-Cultural and Creative Enterprise

Suzhou Outstanding Private Service Industry Enterprise

Chinese Animation "Golden Dragon Award"

Honorable Mention of Asia Animation CFC in Shanghai

Best Children TV Program by JSBC

Jiangsu Radio, Film and TV Government Award

Jiangsu Outstanding Cultural Achievement

Provincial Spiritual Civilization Award

State Administration of Radio, Film and Television Asian Film Exchange and Cooperation Program

Annual Excellent Domestic Animation by SARFT

National Animation Brand Construction and Protection Plan

Key International Cooperation Project of Cultural & Tourism Industry in the Belt and Road Initiative